Verisk lays out client-centric vision for Sequel Rulebook
Events -- 21 September 2022
Author: Marketing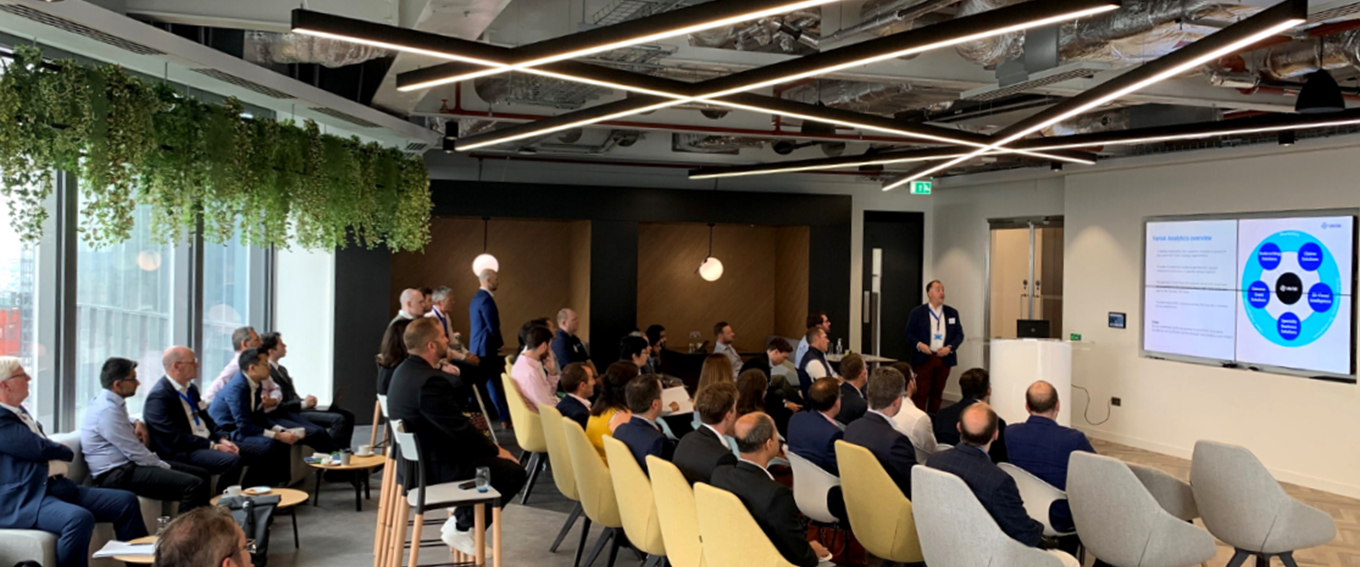 More than 50 London Market practitioners gathered at HQ to hear Verisk Specialty Business Solutions' vision for award-winning pricing, underwriting and distribution solution Sequel Rulebook, putting user experience and interoperability centre stage.
Rulebook is a dynamic, rules-based pricing engine, product distribution and desktop underwriting and broking solution empowering underwriters to make better pricing decisions and enabling all parties in the distribution chain to capture, analyse and act on high quality structured data.
Many carriers have adopted Rulebook internally to replace legacy spreadsheet-based rating systems, but it is now also available as a 'Rating as a Service' (RaaS) solution via Sequel Hub. Rulebook also facilitates seamless submission, quoting and binding of commoditised specialty products via a growing number of broker portals.
Richard Smith, Rulebook Head of Product at Verisk Specialty, addressed the market on performance-enhancing improvements made in the latest iteration, Rulebook 2.7, which include a shift to the latest MS long-term .NET platform and AWS CloudWatch support; RuleSet, Quoting and Data Service improvements; a new Rulebook server enabling faster batch processing; and various other configuration, task and workflow enhancements.
Smith also outlined what is planned beyond 2.7. Enhancing user experience and building out improved analytics and data insights capabilities will be key, he explained. And with the market embracing seamless interconnectivity through ecosystems like Sequel Hub, expanded integrations are also central to the Rulebook vision. Sequel Impact, Sequel Underwriting, Touchstone, Whitespace integrations are all coming soon. In addition to new 'out-of-the-box' Underwriting, Service and Impact Integration patterns in 2.6, Rulebook will also include Broker Stepped and Eclipse Integration patterns 'out-of-the-box'. Verisk is also exploring API gateways to enable client-driven automation of Rulebook releases.
Future technology enhancements could include the use of AWS Lambda and/or WebAssembly as well as RuleSet integration with third-party coding languages like R, Python, Julia and Kdb+. In fact, new features or enhancements are expected two to four times per year. In such a fast-moving environment, putting the user first is ultimately what future iterations will all be about – and feedback from clients and the wider market will continue to be vital in keeping Rulebook one step ahead of the market's needs. This feedback will be sourced in multiple ways, including a number of focused workshops to be planned for the end of 2022 and the start of 2023, with the topics and agenda for these sessions being driven by the market practitioners who attended the recent Breakfast Briefing.
Related Product
Sequel Rulebook
Pricing, underwriting and distribution, for even the most complex classes of business.