Continuing our partnership with Uptree to co-create insightful work experience days
News -- 25 July 2022
Author: Marketing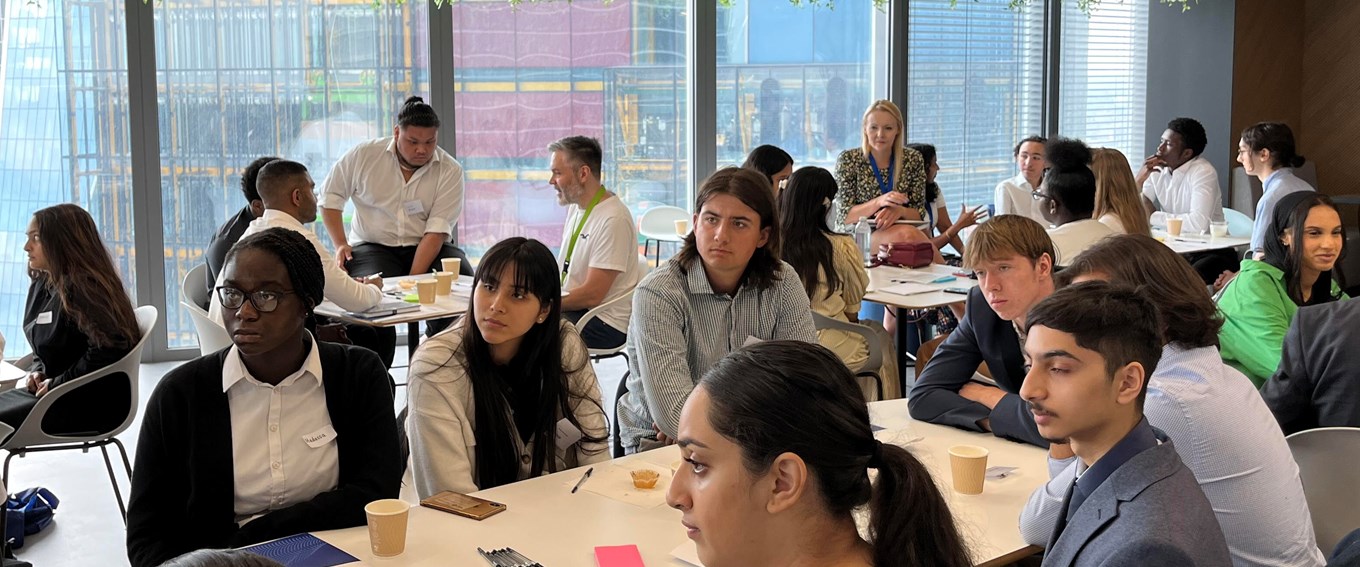 We're thrilled to be continuing our partnership with Uptree, who help connect young, diverse talent with the world of work.
Last week we cohosted a jam-packed 2-day event for school leavers that included a CV and interview workshop; manager networking; a tour of our London offices; and a creative industry task, in which students got to play the role of software developers for the afternoon.
The students were able to learn about different business areas they may not have had much exposure to, and experience what work in the technology sector might be like. They benefitted from hearing the stories of professionals' journeys into the company at Verisk, as a way to begin to picture their own future journeys and the career pathways available to them. 
At Verisk Specialty Business Solutions, we see the value in hiring young people who bring a fresh perspective and are ready to learn. Our partnership with Uptree is key to ensuring our business and industry is a place where students can gain valuable advantage when it comes to taking the next step in their career journeys.
"At Verisk Specialty Business Solutions, we challenge ourselves to be more innovative when it comes to helping future talent, so that opportunities are open to all and our partnership with Uptree cements this."