Sequel6 and the future of data standards
Podcasts -- 04 May 2022
Author: Marketing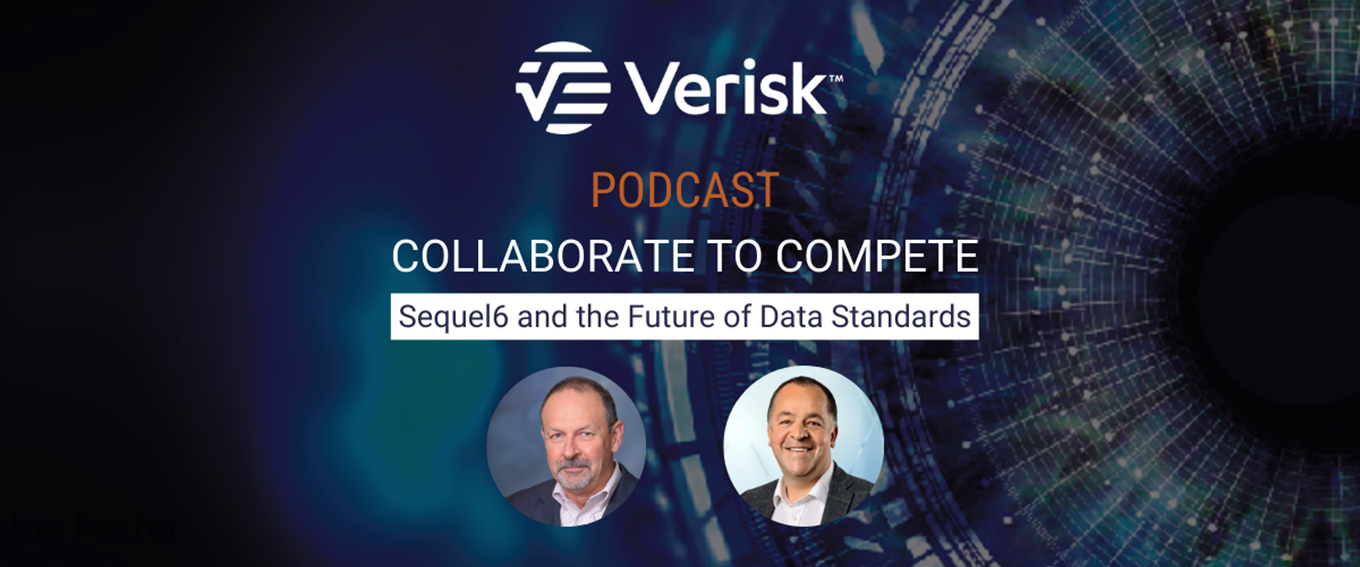 Chief Experience Officer, Tim Rayner is joined by Head of Client Advisory, Andrew Cyran to discuss the Sequel6 and the future of data standards in this podcast about collaborating to compete.
The Sequel6 is a group of market-leading carriers which has come together to help develop a more efficient way of doing business in the London Market. The group, in collaboration with Verisk Specialty Business Solutions and ACORD, have developed a simple and widely applicable standard process for 'offer and acceptance' of risk which will allow market participants to seamlessly transact using the same digital language and workflows.
Tim and Andrew discuss how this technology can help to solve the issues of our clients without affecting ability to compete with one another.
Listen to the full fireside chat below.
Related Product
Sequel Rulebook as a Service (Previously Rulebook Hub)
Software as a Service (SaaS) platform that provides rules, rating and document production as services.