Fireside chat with Interns and Leaders
News -- 26 April 2023
Author: Marketing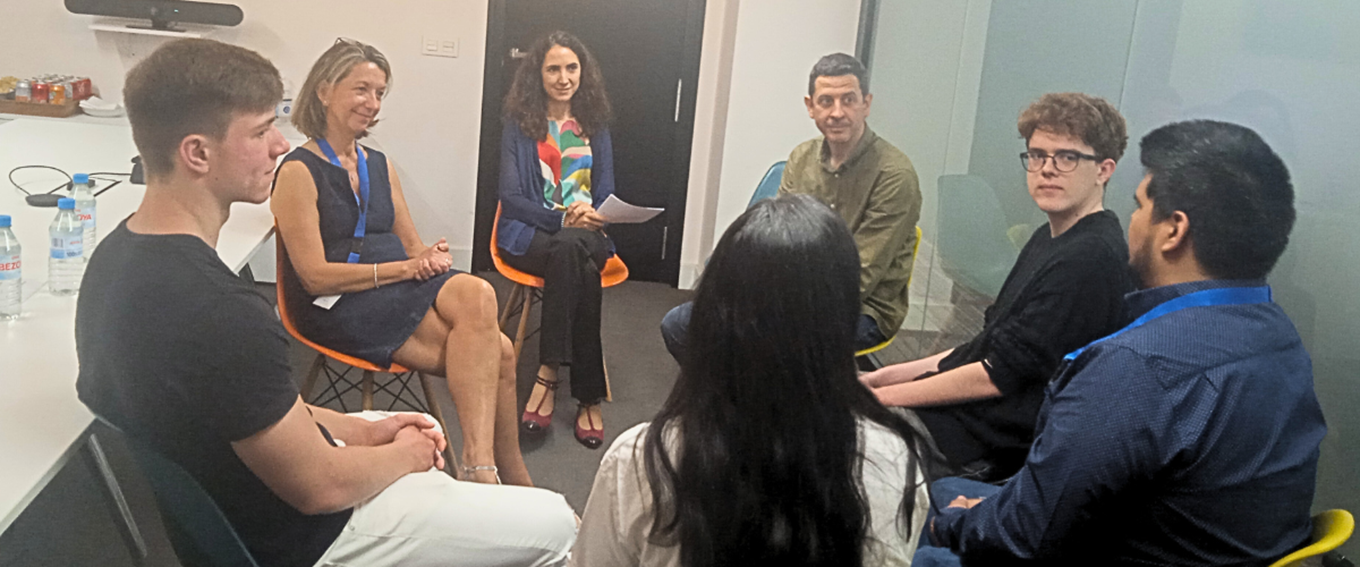 We held an interesting event for our Spring interns at our offices in Malaga this 25th of April.
Our young team members participated in a Fireside chat with Helen Banton (Chief Operating Officer) and Javier Garcia Magna (Director of the Center of Excellence) coordinated by HRBP - Amalia Trujillo Torralbo.
During that time Spring Interns could better understand day to day responsibilities of the executives from the location and get some guidance on how to get the best out of their internship experience.
The session was a valuable opportunity for them to gain insights into the work culture, professional development opportunities, and guidance for their career path as well.
At the end of the meeting, the interns spent some fun time together, chatting and getting to know each other. This provided an opportunity for the interns to bond and network with each other, strengthening their professional relationships.