Malaga Tech games: We work hard, we play harder
News -- 17 April 2023
Author: Marketing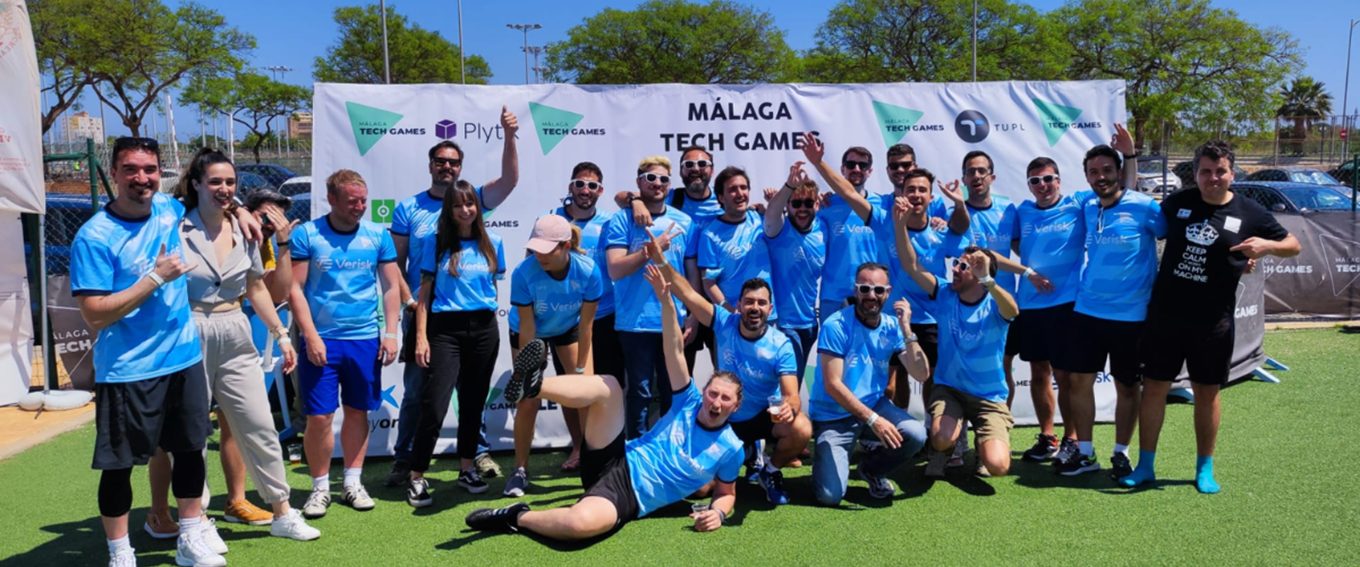 We are taking part of the second Malaga Tech Games edition
Verisk is proud to announce that we will be attending the second edition of the Malaga Tech Games on May 6th and 7th. We are excited to be part of this great event that brings together employees from various technology companies.
Last year's edition was a success, with over 500 participants competing in 10 different sports. This year promises to be even bigger and better, with 12 sports taking place: 5-a-side football, 3x3 basketball, volleyball, darts, video games, paddle tennis, ping pong, swimming, chess, foosball, tennis and billiards and over 700 expected attendees.
The Malaga Tech Games aren't just about sports and networking. The event will have a charitable character, with funds from the paella lunch prepared by "Paelleros Sin Fronteras" going to AVOI (Association of Volunteers for Children's Oncology).
We are excited to be a part of this event once again and we look forward to competing in all the different categories, networking, and giving back to the community by supporting AVOI.