London firms gather to learn how Rulebook is modernising rating
Events -- 04 November 2022
Author: Marketing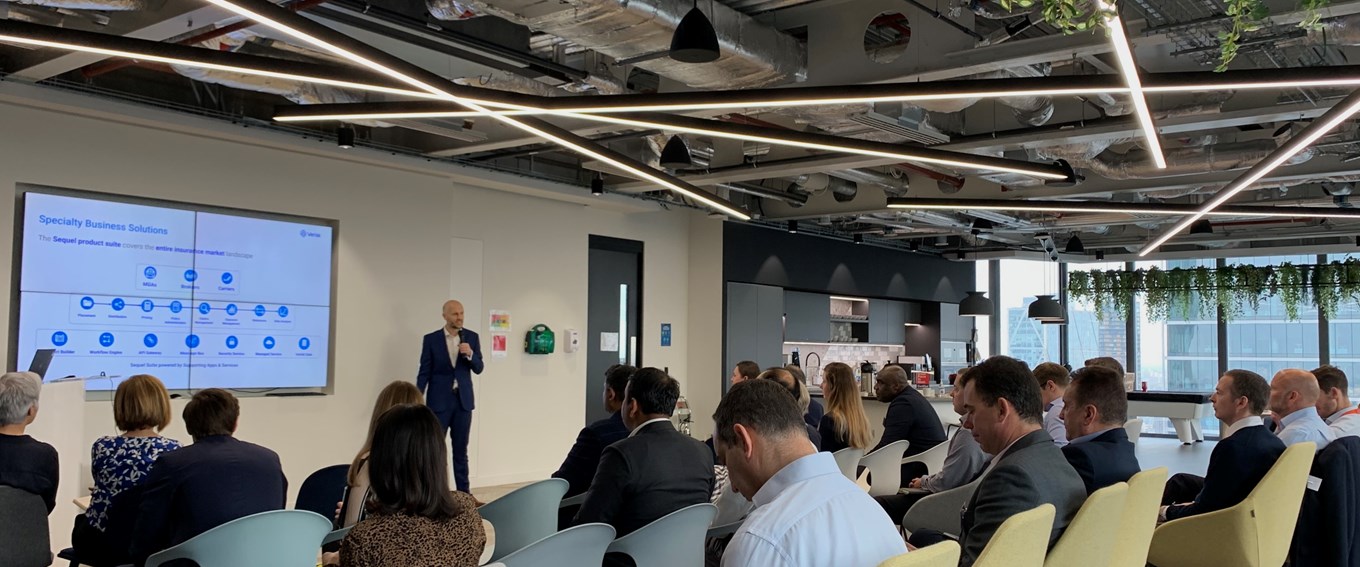 Verisk Specialty Business Solutions were delighted to host a well-attended Product Briefing last week for London Market practitioners who were keen to learn more about Rulebook – the digital rating and pricing solution which continues to be rapidly adopted across the specialty market.
With digital trading now a key strategic pillar for any insurer, rating manually on an Excel spreadsheet is an extremely limiting approach. Insurers are instead continuing to switch to Rulebook, a powerful yet easy-to-use solution, to bring additional control and insight into the rating, quoting and binding process.
Like all of Verisk's solutions, Rulebook is designed to be flexible so that organisations can grow, save and comply in today's data-driven marketplace – a world of real-time data feeds, multi-channel distribution, multiple underwriting approaches and point-to-point digital solutions.
Attendees at the live demo event learned how Rulebook can be deployed in a variety of ways, including internally by underwriters and actuaries to enable pricing and quoting; via portals by brokers and coverholders to enable distribution; and by all parties in the insurance chain as a 'Rating as a service' solution via Sequel Hub – a new digital ecosystem which simplifies how organisations communicate and trade.
Sequel Hub supports both algorithmic and negotiated placements, enables users to trade with multiple parties through a single connection and delivers real-time data and insights to improve decision-making at each step of the insurance process.
Verisk's newly-appointed Chief Digital Officer Reid Stanway also spoke on business readiness and how to overcome potential barriers to digital transformation with an agile approach to implementation.
"It was great to meet up with all those who attended and a big thanks to the many who contributed thought-provoking questions and ideas – including the potential application of Rulebook in other financial services sectors," Richard said. "We hope those who attended feel empowered by the applicability of Rulebook within their own digital transformation journeys."    
Verisk plans to host regular Product Briefings going forward; we look forward to seeing you soon at one of these events.  
Related Product
Sequel Rulebook
Pricing, underwriting and distribution, for even the most complex classes of business.