How marketplace solutions are accelerating London's journey to digital trading
Press -- 06 December 2022
Author: Reid Stanway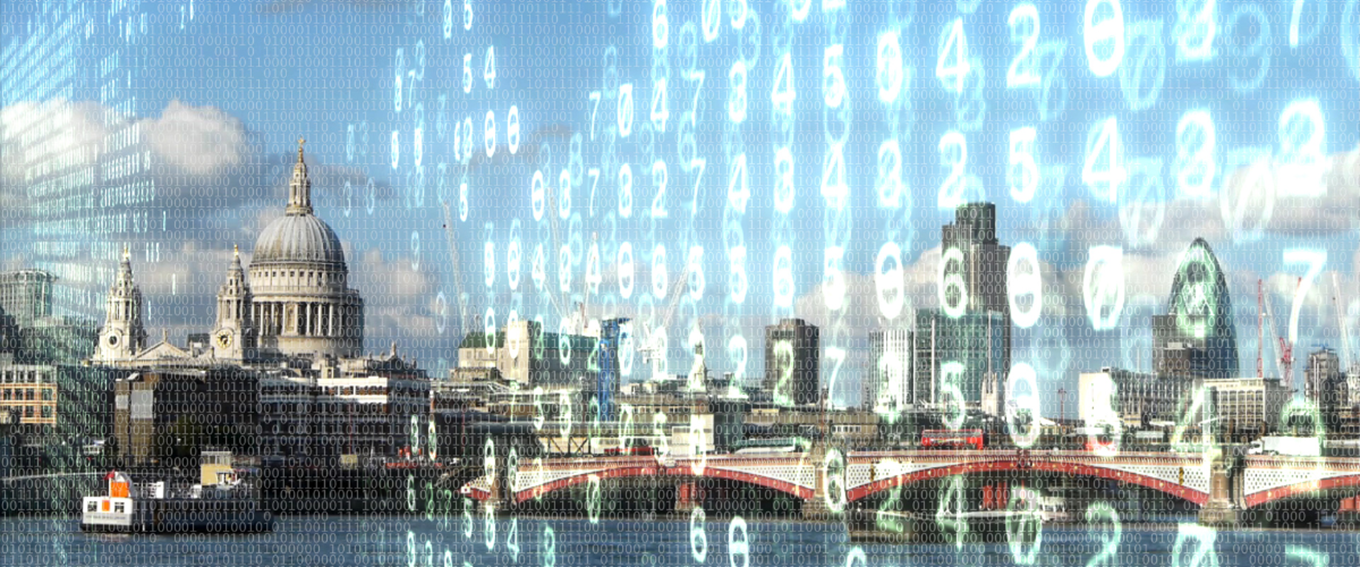 The challenge companies face is to expand the proportion of business they trade digitally on a pathway that is both economical and scalable.
The specialty insurance market is marching steadily into a new era of digital trading. According to Gracechurch Consulting's recent Insurance Technology Monitor report, eight out of 10 brokers and underwriters believe e-trading will be the norm in the London market by mid-2023.
However, ask two people in London what "digital trading" means and you are likely to get two different answers. No two companies' digital journeys are the same in practice.

Pockets of digital trading are already alive and kicking in the London market. In fact, almost all market participants now trade digitally to some degree, whether through point-to-point API connections with trusted partners, marketplace platforms, third-party aggregators/wholesale platforms or gateway providers. This is because brokers and underwriters recognise accessing reliable data is increasingly mission critical as it underpins the possibility to improve combined operating expense ratio results, revenue growth targets, and/or drive operational efficiency.
Most important of all, it stands to benefit the ultimate end insured, by supporting the ability to consistently deliver improved terms and conditions or even just capacity on the back of individual risk and portfolio data-driven clarity – all of which are critical in a hard market.

The challenge everyone faces is to expand the proportion of business they trade digitally on a pathway that is both economical and scalable. Many companies are investing in artificial intelligence, often with a focus on turning unstructured data into structured data. With so many different types of information flowing through the market in different formats, it is hard not to take a shotgun approach and training the models can be very challenging as the data is so complex, especially when it is coming in directly from the insureds.

I would strongly advocate for firms to reduce the time they spend trying to create solutions from scratch and instead take advantage of the many tools already available and in use in the market today that are really and truly delivering many of the same targeted outcomes. Marketplace solutions like Whitespace or Sequel Hub, for example, already structure data as a matter of course in their day-to-day operations, so it makes sense for insurers and brokers to try and funnel more of their business through solutions like these, where it consistently and reliably embeds data in their strategies, rather than developing expensive, unproven methodologies that will become increasingly limiting over the long term.

With so many digital trading solutions in the marketplace, many companies are unsure where to place their bets. Plugging your monolithic policy administration system directly into a variety of different digital connections is rigid and expensive, particularly if your needs and connections change, but betting on a single digital solution to solve all of your problems is a high-risk strategy.

Gateways
The reality is you do not have to, as connecting to a "gateway" allows you, like a switchboard in World War II, to connect "one to many". It is a "no regrets" strategy affording you the flexibility to maintain and develop multiple connections with multiple trading platforms and partners, eliminating the risk of "backing the wrong horse", as well as reducing future connection-related technical debt, should your business need to replace its internal policy administration, fiduciary system and so on.

There are third-party gateways that can be licensed and there are also several market participants that are building their own in-house gateways – the market has room for both and the fact both are in play, working in combination with one another, speaks to the value they provide.

Digital marketplaces like these do not have all the answers. Not all the data that flows through them is structured and we are not yet maximising the data captured.

However, they do capture and structure a large amount of essential business information, such as placement and premium data, by stealth, all day, every day – proving a foundation on which to overlay proprietary data strategies, elective services, analysis tools and augmentations. Market participants are already capitalising on this today.
Digital vision
Before you choose which digital trading solution – or combination of them – is right for you, you first need to define what your business is trying to achieve when it starts trading digitally. Which resulting benefits matter most to your business and what returns do you expect from your digital investment? Otherwise phrased, what is your expected return on digital investment?
Whether you are a broker or an underwriter, the ability to reliably and consistently capture structured data is always a top priority. Data enables you to make informed decisions, which benefit the end insured when getting access to capacity or improving the terms of their insurance. Good decisions drive financial performance and customer outcomes. However, there are many other strategic benefits to digital trading that may be more material to one company than another.

One firm's priority might be operational or trading efficiency, for example. For another, it could be improving risk clarity for brokers or underwriters. Another's may be winning new capacity and scaling distribution. It could be enabling product innovation, improving financial performance or simply not being left behind. The strategic objectives are many and various and often a company seeks a combination of them.

Once you have established your vision, you can then work with a trusted technology partner or your internal product delivery and IT function to intelligently integrate the right combination of solutions to deliver those outcomes. And once you have the right infrastructure in place to serve your data strategy, you can then focus on what matters most – designing insurance products that reach customers in a risk environment where there is ever increasingly frequency and severity of loss and which provide insurance at a premium that is still feasible for customers who need it most.
Published: Insurance Day, 5 Dec 2022
Author: Reid Stanway, Chief Digital Officer, Verisk Specialty Business Solutions.
Related Product
Whitespace Platform
Digital trading platform for insurance and reinsurance business