Digital trading is putting global capacity at the fingertips of WSIA members
Blog -- 23 August 2022
Author: Marketing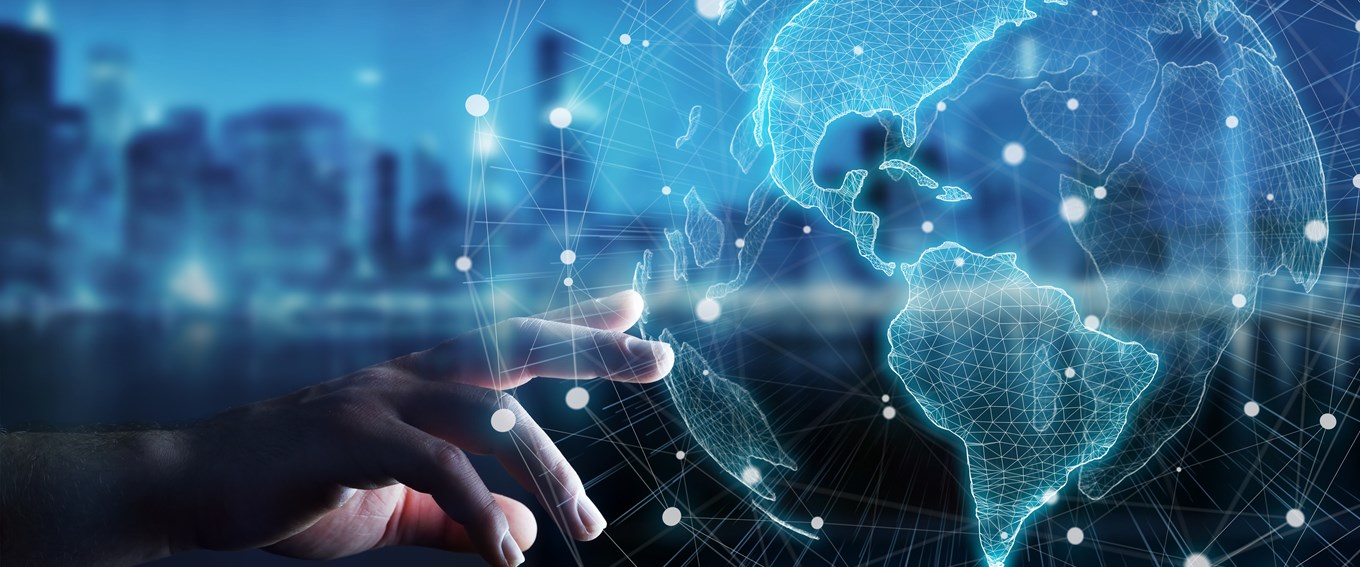 We are very much looking forward to next month's 2022 WSIA Annual Marketplace in San Diego, where the wholesale and specialty industry will gather to network, build relationships and shape the market of the future. That future must be built on digital trading – and the tools to enable it are already gaining traction.
Digital trading is all about bringing end-to-end efficiency to the distribution chain through the seamless transfer of accurate, consistent data. As well as reducing operational costs and the strain on human resources, digital trading provides all parties with deeper real-time visibility, building trust and using valuable risk data to drive better decisions throughout the insurance lifecycle – benefiting delegated authorities, capacity providers, intermediaries and, most important of all, the end customer.
If all parties are speaking a consistent language and data flows seamlessly between management systems and via 'one-stop-shop' digital market solutions like Sequel Hub or Whitespace, this makes the global insurance market a much smaller and cost-efficient place in which to operate. For MGAs, program managers and brokers, global capacity is suddenly accessible quickly and efficiently on their desktops or devices rather than at the end of a complex paper distribution chain. For capacity providers, real-time transparency over risks being submitted, quoted, negotiated and bound gives unprecedented insights into their exposures and how delegated authorities are performing, enabling them to deploy capital with more confidence than if they are relying on weeks- or months-old bordereaux data.
Distribution marketplaces like Sequel Hub and Whitespace also open a new world of 'one to many' trading. Data captured in agency management systems is automatically fed into these ecosystems via simple API integrations, saving huge amounts of time, effort and expense. Rather than completing countless submission forms, brokers or delegated authorities can enter a single message into Sequel Hub, for example, and elicit responses from multiple capacity providers whose appetites match the risk based on algorithms they have provided.
This new level of efficiency frees up skilled specialists to focus on making better decisions that enhance performance and accelerate growth. In July, 13 members of the Belgian marine market signed up to use the Whitespace Platform. They said the improvements in speed, accuracy and quantity of risk placement and data gained through the platform meant the Belgian market could operate in a truly digital way across the entire (re)insurance lifecycle without geographical limitations.
Firms can also trade using their own proprietary systems through these solutions. Last year, broker BPL Global and trade credit underwriter Allianz Trade used Whitespace to create the first API-based digital broker-underwriter integration for credit insurance submission, negotiation and placement. As well as trading seamlessly for their brokers and underwriters, BPL and Allianz Trade reported the enhanced data accuracy and operational efficiency enabled them to improve client service while retaining their specialist focus.
Another increasingly important theme for WSIA members is factoring diversity, equity and inclusion and other ESG risk factors into their business decisions – though accessing reliable data remains a key challenge. ESG indices and datasets from Verisk Maplecroft can also be seamlessly integrated into Whitespace, Sequel Hub and other Verisk SBS solutions, enabling underwriters to incorporate all available ESG information into pre-bind decision-making with a fraction of the effort.
Being 'data first' in everything we do is the key to realising the program market of the future. If all parties are accessing accurate, consistent data at every step of the insurance process, augmenting it with data from external sources and seamlessly exchanging information in real-time, it can only lead to better business, better performance, happy capital providers and satisfied customers. Most exciting of all, it puts a once complex and inefficient global marketplace at the fingertips of program managers and intermediaries anytime, anywhere – creating a world of opportunity.
Author: Tim Rayner, CEO, Verisk Specialty Business Solutions