Augmented Underwriting: A Step Forward for Insurers
Blog -- 13 November 2023
Author: Marketing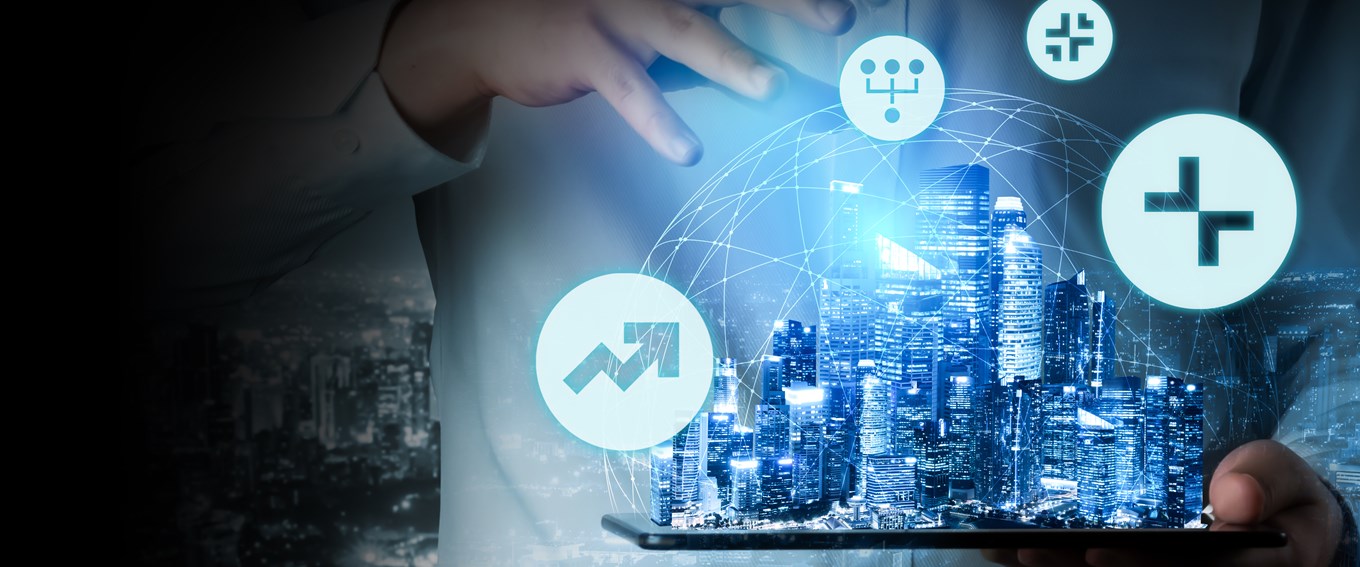 At the recent Verisk Insurance Conference in London, Luke James, Head of Augmented Underwriting, Specialty Business Solutions at Verisk, presented an early phase version of our latest innovative solution: Augmented Underwriting.
The presentation focused on our development roadmap, showing our first steps and milestones in the nascent technology; progress on integration with other Verisk solutions; a demonstration of the augmented underwriting dashboard; and finally, collaboration opportunities.
This initial phase has concentrated on North American property, a significant class of business for the Lloyd's and London Market. The importance of this milestone cannot be overstated, as it sets the stage for what Augmented Underwriting can achieve in the long term. It also provides a framework for how we plan to roll out additional features and capabilities. We are enthusiastic about the potential of Augmented Underwriting as we begin to work with a selection of foundation clients.
The system aims to assist underwriters by automating administrative tasks and providing insights for better decision-making. It integrates with a number of our existing in-house tools, including Sequel AI, and EES's Touchstone, with plans to integrate with other SBS and Verisk solutions.
During the session, we provided a demonstration of our preliminary dashboard, designed to meet the evolving needs of underwriters. The dashboard displays metrics like policy score and water risk score, offering a more comprehensive view of risks for underwriters.
However, it is worth noting that this is a result of ongoing research and development, and we are keen to refine it further. The dashboard is not just a static tool; it is a dynamic platform that will evolve based on user feedback and market demands.

Collaborative Partnerships for Future Growth
We understand that innovation is a collective effort. As such, we are open to partnerships to expand Augmented Underwriting further into North American property and into other lines of business. Our goal is to collaborate with underwriting houses, carriers, and other stakeholders to ensure the product adapts to actual market needs.
Such collaborations are not just for the short term. We envision long-lasting relationships that will contribute to mutual growth and adaptation in the ever-changing insurance landscape.
The feedback from industry professionals is especially important and we aim to maintain an open dialogue to better understand the market's requirements. This is a part of a broader strategy to adapt and evolve to rapidly changing requirements and technological innovation. We are committed to a process of continuous improvement, driven by insights from those who are at the forefront of the industry.
While Augmented Underwriting is a promising tool, it represents just one step in a longer journey to make insurance underwriting more efficient and profitable.
We are therefore inviting underwriters to join us in this development as we continue to refine and enhance augmented underwriting. Collaboration is crucial in shaping the next phases of the roadmap.
We look forward to hearing from interested insurers and collaborating with them to shape the future of insurance underwriting. With collective effort and shared vision, we can achieve milestones that redefine industry standards.